Posts Tagged Leikeli47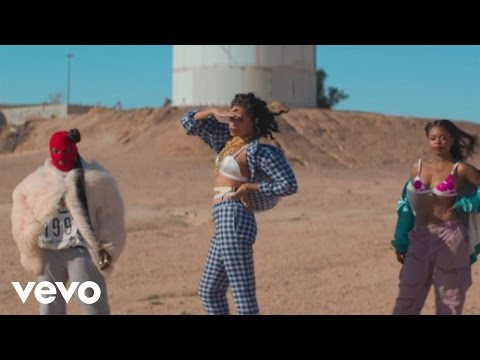 Tags: AlunaGeorge, Dreezy, Leikeli47, London, Mean What I Mean, R&B, UK, UK Garage, UKG
Baauer and Leikeli47 cross the pond to connect with UK grime emcee Novelist and create one hell of a video to their collaborative banger, "Day Ones".
Tags: Baauer, Day Ones, Grime, hiphop, Leikeli47, London, new york, Novelist, rap, Trap, UK
Brooklyn's Dubbel Dutch lets loose a very dope mix for the MoMA PS1 Warm-Up series, which is filled to the brim with his signature future dancehall sounds. Stream/download below and check the tracklist after the jump.
Dubbel Dutch – MoMA PS1 Warm Up Mix
Tags: A Pass & Tasha, Ashanti, bass, Bomber Gurl, ciara, dancehall, Danny Weed, DJ Ghost, Dougie F, Drippin, Dubbel Dutch, Electronic, Flipo, future dancehall, Ice Boi, Junglepussy, Lechuga Zafiro, Leikeli47, LF, mix, MoMA PS1 Warm Up, Murlo, Podcast, reggae, Rico Uno, Snappy Jit, Top Flight, Tune Mula, Yung Gordon, Zuse